Winchester City Application Period is Open!
We are currently looking for families for five homes on Elk Street in Winchester Virginia 22601.
Applications can be download below. Additionally, applications can be picked up at the Blue Ridge Habitat for Humanity offices or Winchester ReStore at 400 Battaile Drive as well as the locations below. Be sure to select all homes that you are applying for on the applications. Although the Blue Ridge Habitat for Humanity office is closed to the public, we can still arrange an application drop-off. For more information, please email housing@blueridgehabitat.org or call 540.662.7066
Bank of Clarke County Locations:
400 McNeil Dr., Berryville
108 W Main St., Boyce
2555 S Pleasant Valley Rd., Winchester
1508 Senseny Rd., Winchester
382 Fairfax Pk., Stephens City
202 N Loudoun St., Winchester
1460 N Frederick Pk., Winchester
1879 Berryville Pk., Winchester
110 Crock Wells Mill Dr., Winchester
---
Homeownership Program Criteria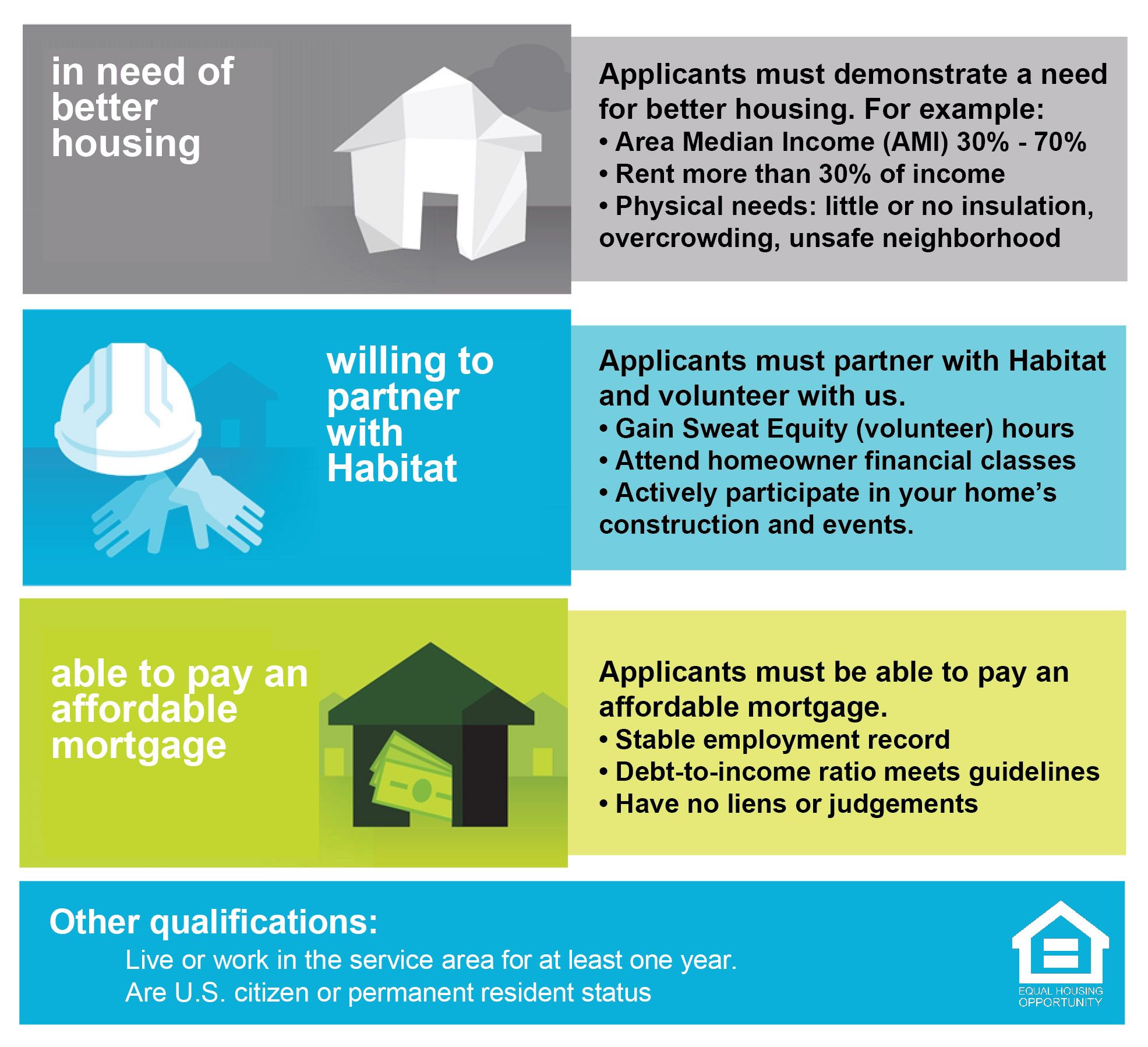 Area Median Income (AMI) is based on the gross household income (i.e. the income of everyone who will live in the home before taxes) and family size. For example, a single head of household with 2 children is a family of 3. On the other hand, 2 adults with one child are also a family of 3. Finally, AMI is evaluated by where the home will be located.
AMI updated January 29, 2020
Income Guidelines for Winchester City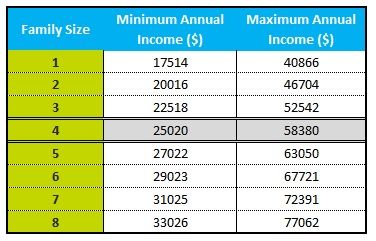 Also important to know
Blue Ridge Habitat is constantly searching our geographical service area real estate market for appropriate homes and/or lots to purchase as part of our property inventory. Nevertheless, we may not always have a home available that fits the family's needs.
All the information about applicants collected by Blue Ridge Habitat for Humanity is confidential. Please make a copy of all the materials you send to us and keep your records together in a safe place.
Blue Ridge Habitat will conduct a background check which includes the sex offender registry.
Once a home is completed, and the family has completed their requirements, it can sometimes take up to two months before closing on the house, especially when certain governmental funding sources are involved.
There is a nonrefundable application fee of $35
If you have any questions please call us at 540.662.7066.